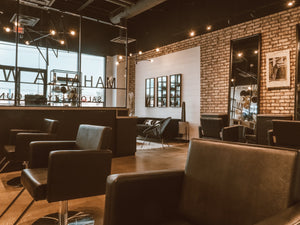 Book Your Appointment Here
Cancelation Policy
Mahalla Wild requires a credit card in order to reserve an appointment. Per our policy, Mahalla Wild requires 48 hours in advance to cancel or reschedule an appointment. In the event that we are in that 48 hour window of your reservation, Mahalla Wild will charge a 50% cancellation fee of the service booked.
We get a high volume of appointment requests online and answer them in their received order. Please be patient with us as we could take a few days to respond. Especially if the request was put in after 6 PM on Friday or received on the weekend.
Calling during business hours or emailing hi@mahallawild.co is always the best way to reach us.
Leave Your Information Below To Book